Every people in their lives have at least once thought for a while looking at the sky "I wish I could fly like a bird". These are the moments that everyone wants to experience. Is it possible for Human beings to fly? The answer is yes..! If you are thinking what it could be, it is paragliding. It lets you feel like a bird soaring high up in the sky, one of the most popular adventurous sports of flying in India, paragliding in India is mostly done by the tourists who come for vacation and the students.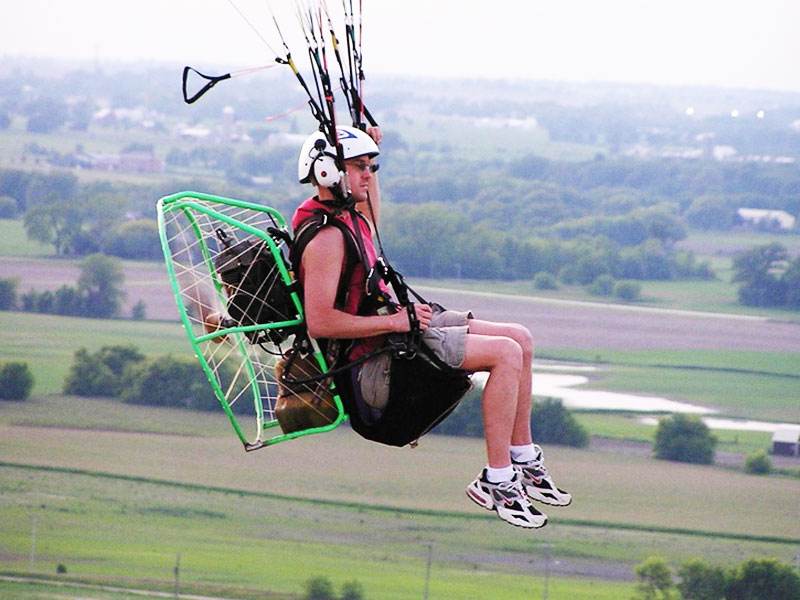 One form of paragliding is the Powered paragliding, also known as Para-motoring, which involves flying of light weight aircraft in which the pilot wears a motor known as paramotor which weighs between 20 to 40kg) on the back which provides the required lift to take off using a paraglider without any assistance, and usually flies with a speed of (25-75) km/hr, therefore powered paragliding India has gained a lot of attention and popularity among the citizens in the recent years.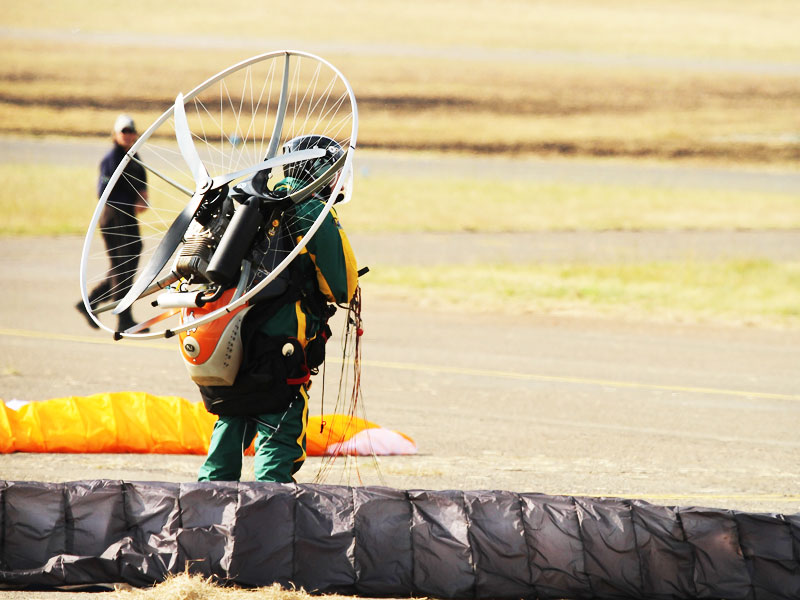 It is used by militants though to a limited extent, it is also used by the civilians during spring when the lakes are covered ice flakes as walking and diving becomes Impossible. Though Powered Paragliding provides a great fun, considered safer compared to riding vehicles', It is important to know the various safety measures such as avoiding body contact with the spring propeller, flying within the landing area etc. Not only is India paragliding a leisure activity but also a great sport and it also provides us with various health benefits such as it Increases the overall strength of the arms as you hold the parachute while flying, the level of energy and excitement Increases due to the adrenaline rush while flying high up in the sky, and many more.
Top powered Paragliding Destinations in India.
Here are some of the top powered paragliding destinations in India are:
1. Powered Paragliding in Pune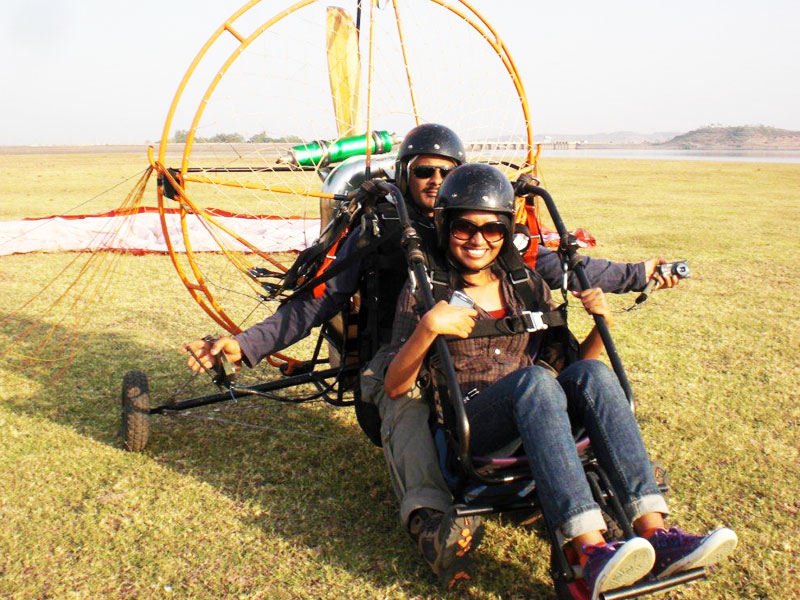 In the case of a discussion about top powered paragliding destinations in India Pune will be always come on the top. Among the several powered paragliding service providers in Pune Wings and Flights is a famous name. They provide various services such as Joy ride in which they use large glider designed to carry two persons i.e. the pilot and the passenger. The pilot behind the passenger shows you around once in the sky, but one has to sign an indemnity bond before taking the ride. The cost of the ride is Rs.2500 per head, Apart from this it also provides various courses on paragliding.
Address: WINGS AND FLIGHTS Institute of Paragliding & Para motoring, Tupe Nagar, Opp Suzlon Head Office, Malwadi, Hadapsar, Pune - 411028, India. Contact: 096899 31771.
2. Powered Paragliding in Mumbai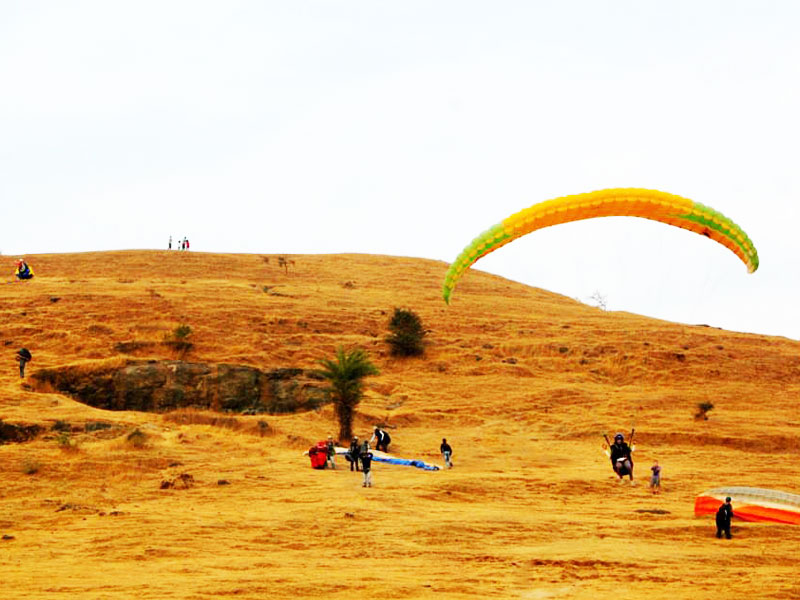 Mumbai is also a famous place for powered paragliding in India. Among the several powered paragliding service providers in Mumbai Space Apple is always a famous name. This organization provides trainings for paragliding and paramotoring. The team consists of experienced trainers. They use extensive theory as well as video sessions to help out with the trainings. The course ranges from basic to the advanced level. Address: Space Apple 1st Floor, Ishkrupa Near Baeesien Coop. Bank Virar West-401301, Mumbai, India. Contact-9822499281.
3. Powered Paragliding in Gurgaon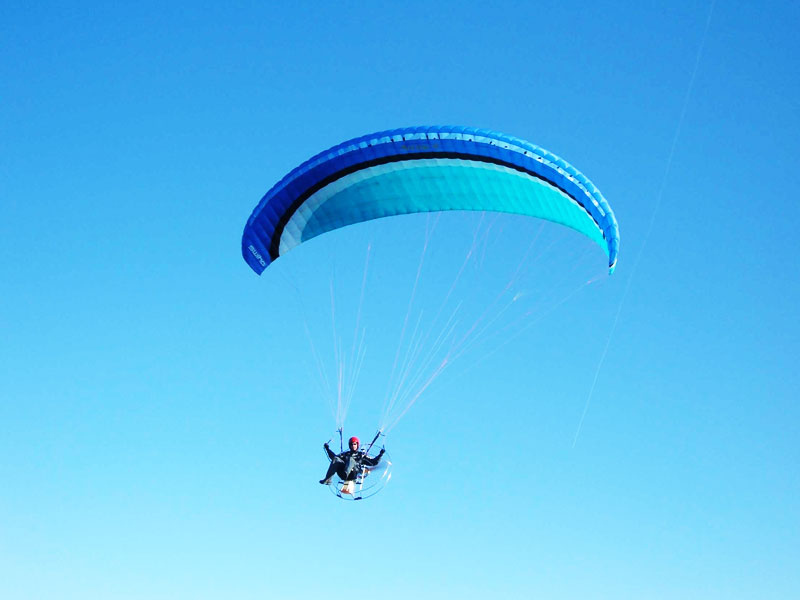 Gurgaon is also a well-known destination for powered paragliding in india. Flyboy is one of the best known company here in Gurgaon for powered paragliding, known for delivering many unique services from several years in Gurgaon. Such as Floral shower Services with the help of paramotor, colorful banners up in the sky known as Sky Ads, Aerial Photography, Air safari to explore places using paramotor etc. Address: Flyboy Daula,Karanki, Vatika Complex, Next to Westin Sohna Resort & Spa, Sohna-Gurgaon. Contact : +91 9871510510.
4. Powered Paragliding in Noida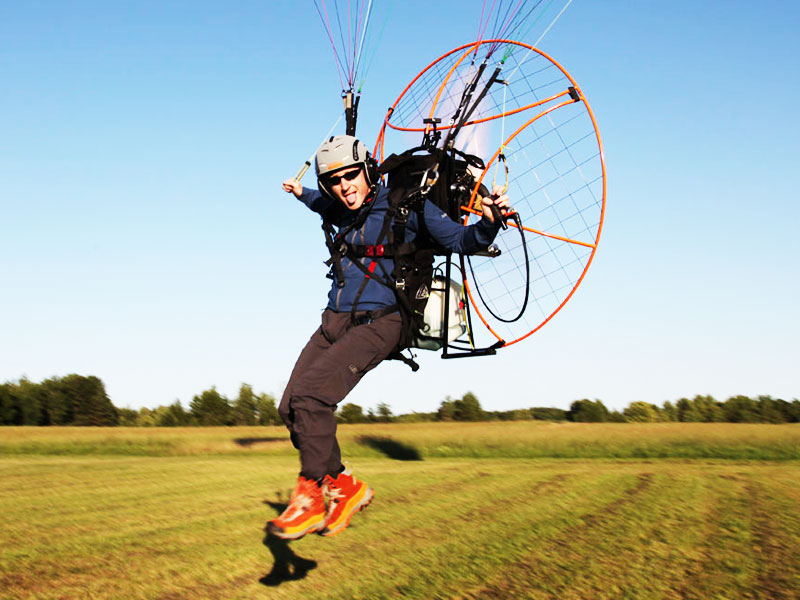 Located in the city of lakes Bhopal, they deal with Para toys and Para gliders, with a mission to spread all over India, They also provides services such as Joy Riding and training for Paramotoring. Address: Located in the city of lakes Bhopal Sector–63, Near H-Block Power House, Noida (UP)-20130 +91-7024911668
5. Powered Paragliding in Kamshet, Mumbai- Pune expressway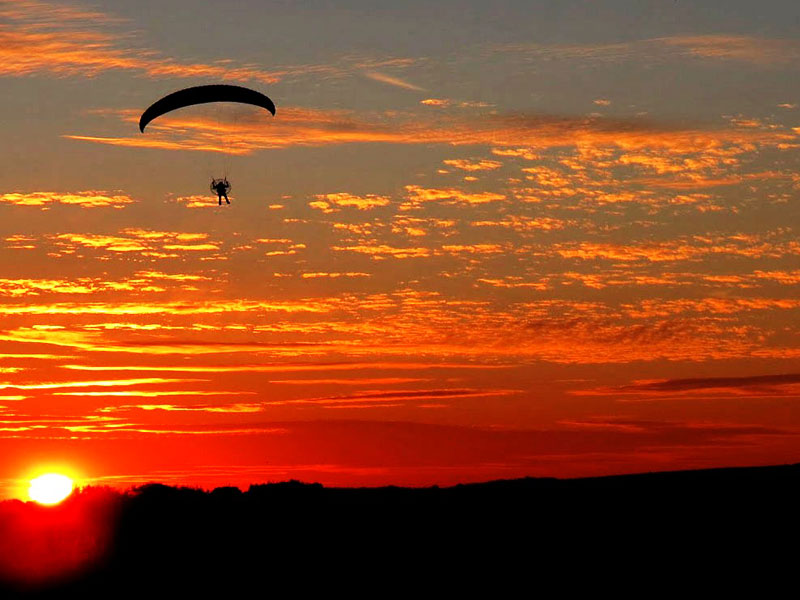 One of the well known professional paragliding school based in Kamshet, near Lonavala a well known tourist spot in India, It provides services such as Tandem Paraglider, which is a fly accompanied by a pilot. Address: Indus Paragliding School Opp. Bora GreenTech, Kolwadi, Govitri Village Pune. Tel: +91 7798111000. Images Source: google.com/images
---