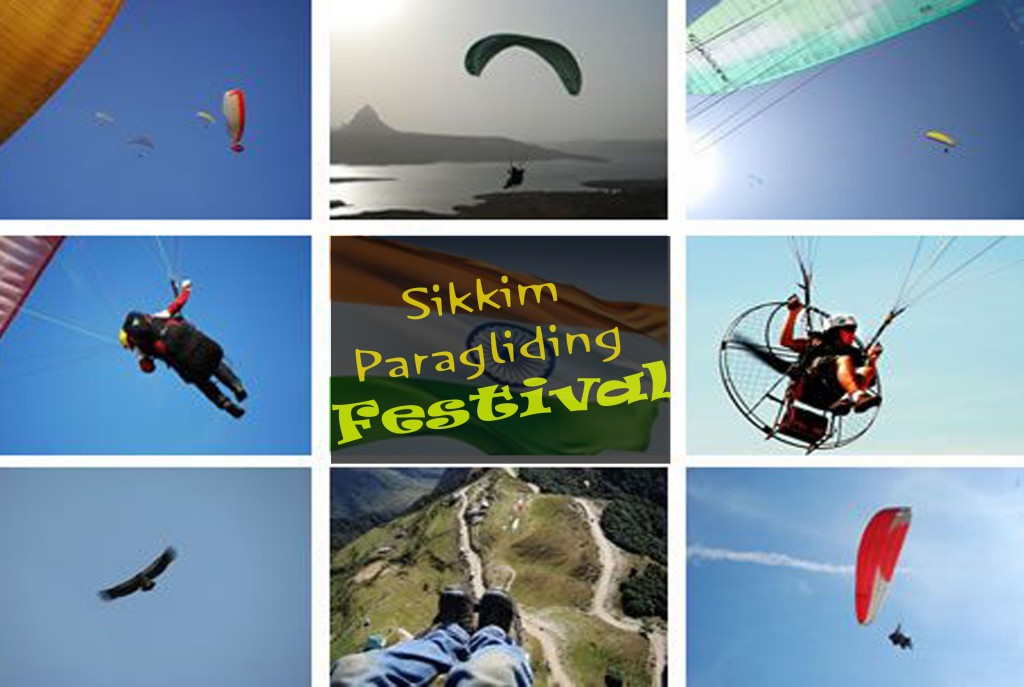 The PAI
Paragliding Festival
2012 was held in Bulbulay Dara in the capital of Sikkim, Gangtok. After the grand success of first Paragliding Festival in Maharashtra on 2011, Dept. of Tourism and Civil Aviation, Govt. of Sikkim decided to arrange the second one in associationwith Paragliding Association of India (PAI) and Sikkim Paragliding Adventure Sports Co-operative Society Ltd (SPASCS). This festival was sponsored by Ministry of Tourism, Govt. of India. The elevated land and the hard-working determined people of Sikkim are perfect to execute Indian paragliding to the world. The high hills are proper places for launching a paraglide in Sikkim while the valleys and flat lands serve the purpose as a landing ground. PAI was extremely moved by the co-operation and cheerful responses from the mass people, state govt. and local pilots. They were very satisfied with their decision to hold one of the biggest festivals of paragliding in the exotic land of Sikkim.
Sikkim Paragliding
Festival haunted numerous paragliding enthusiasts not only from the rest of the country but from all over the globe. This exclusive program offered different events related to paragliding such as Acro Show, Spot Landing Contest, Free Flying and Tandem Flights. It also contained seminars and cultural programs on paragliding for youth and students. Nearly 60 paragliding pilots participated in this festival of paragliding in Sikkim and all of them are pilots of national and international level. More than 35 pilots from Sikkim participated in this program, among which 4 were participants in international level contest of flying paraglide. Inauguration of Paragliding Festival of Sikkim occurred with the first jump from the cliff by Bhaichung Bhutiya, the enthusiastic former skipper of Indian football. He is an honorary member of PAI too.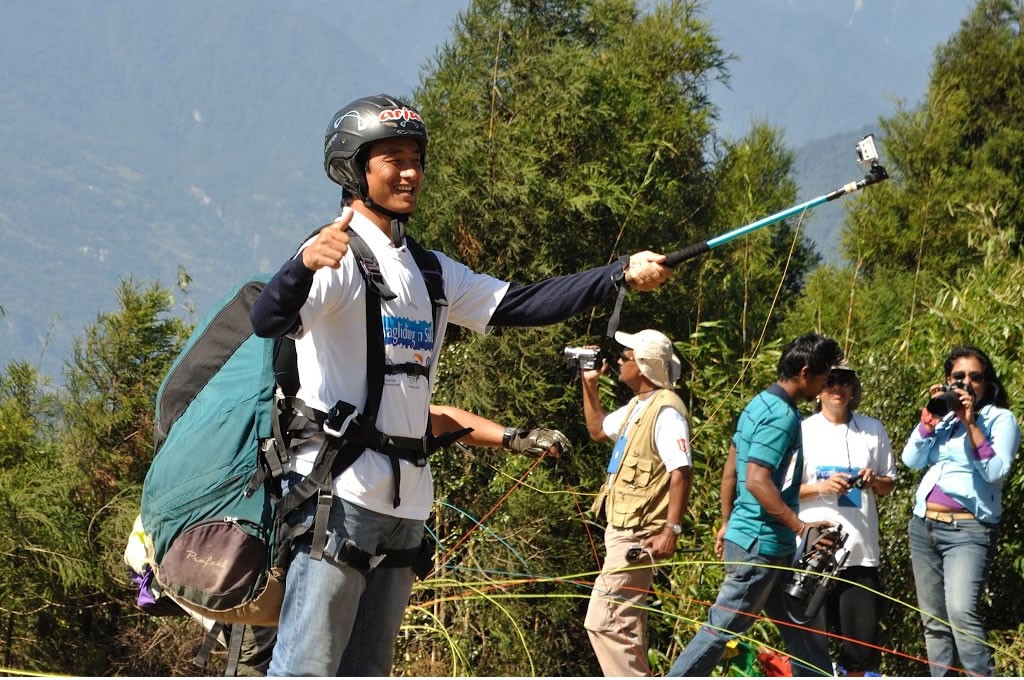 image credit:
sikkimparagliding.org
PAI started to plan the Paragliding Festival of India with a thought and belief that it will bring all the paraglide pilots community together, that they will enjoy, fly and get introduced to each other. The prime motto of Paragliding Festival 2012 in Sikkim were promoting and highlighting paragliding as an esteemed outdoor sport and presenting India as a paragliding zone to the world. Besides, cuisine, art and culture of local area or the state were promoted too along with flying events. People from the whole world witnessed the enriched cultural
heritage of Sikkim
, even of India. And above all, the organizers wanted to push enthusiasm into the local pilots for their bright future and the shining future of
paragliding in India
.
---