Want to fly like a free bird and soar high up in the sky? Then paragliding is what you must experience. This adventure sports is slowly becoming very common in India though its origin can be traced back to 1940s. If you want to experience the same in India, then you are at the right place. Here we have enlisted the best paragliding destinations in India.
This sport was introduced in India in 1991-92, when some foreign visiting pilots decided to explore flying possibilities in the Kullu Valley. The sport with its self-advertising nature soon charmed the Valley adventure lovers, who had till then been involved in skiing, trekking and rock climbing.
1. Bir Billing in Himachal Pradesh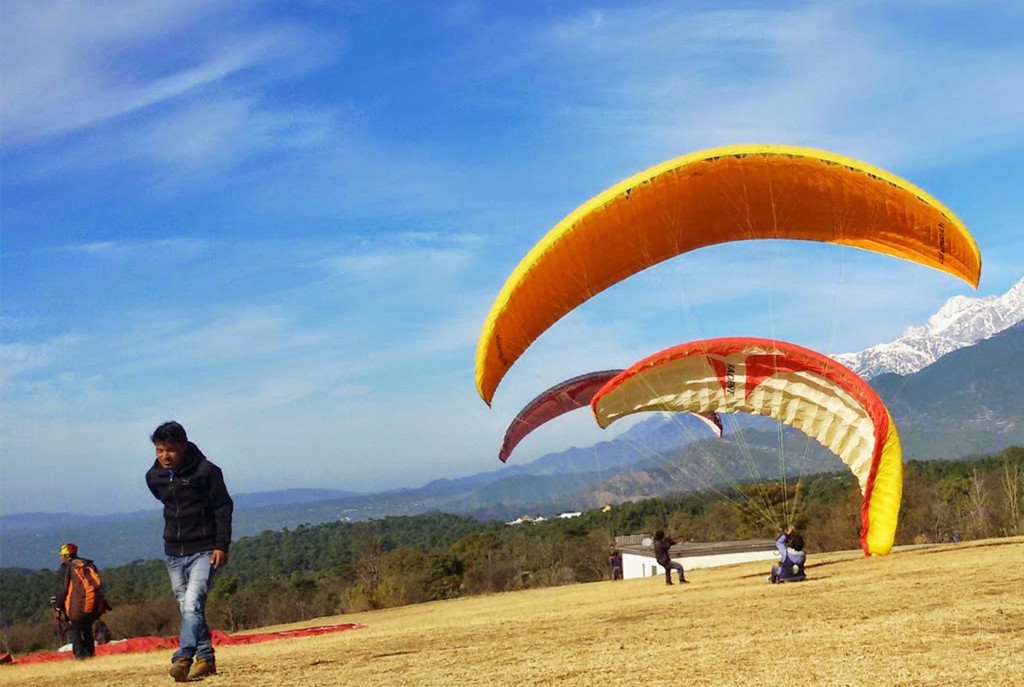 Located in the Kangra Valley, Billing is one place that you definitely should visit for the best paragliding in India. The journey lasts for about 30 minutes and the timings are from March and until June. Bir has an altitude of 2600m and is yet another place that you can visit if you are coming to Dharamsala or Manali.
2. Sikkim, India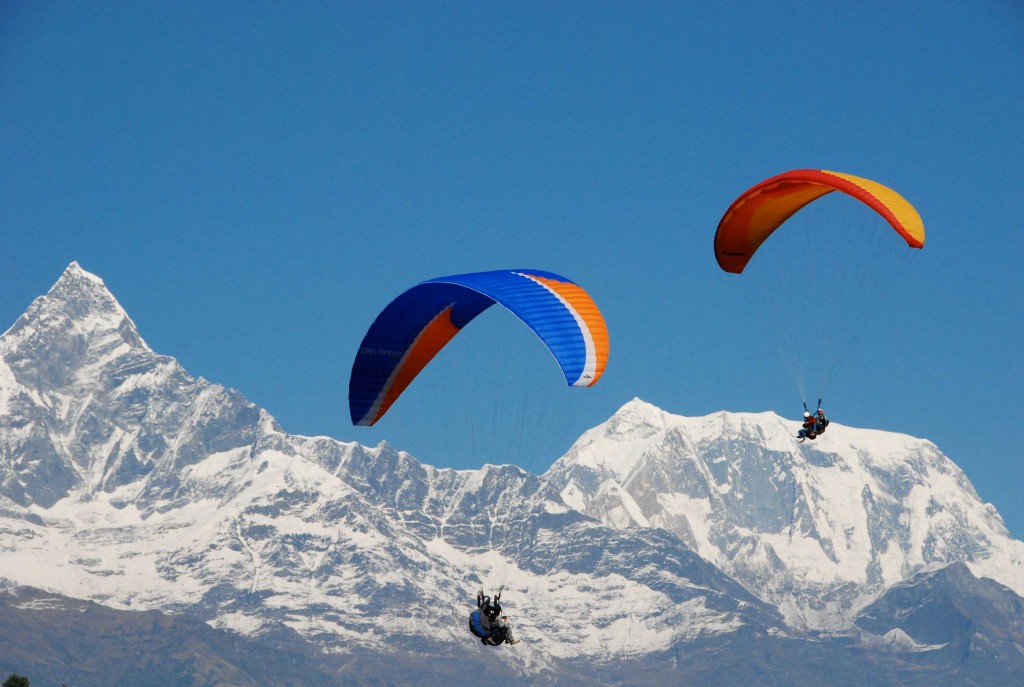 Sikkim is a small state located in northeast India and a famous tourist attraction. Experience tandem flights here with Fly Sikkim. Sikkim is slowly emerging as a paragliding destination in India and it is visited by adventure seekers from all across the world. It is the home to excellent launching ridges and sites and a place you surely must visit if you want to have the best paragliding experience in the country.
3. Kunjapuri in Uttarakhand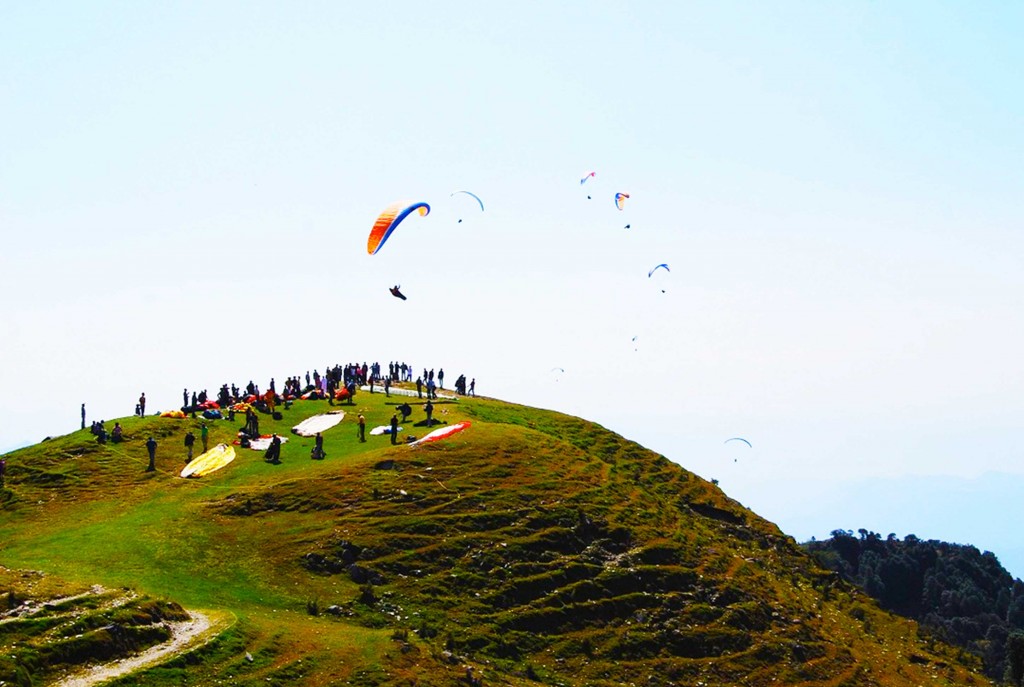 This is yet another place that you can visit for experiencing India paragliding. The beautiful sunrise and sunset views are things you surely cannot miss here. Located amongst the Shiwaliks, you get the amazing views of Gangotri, Banderpunch and many other peaks as you rise up in the sky.
4. Pavana in Maharashtra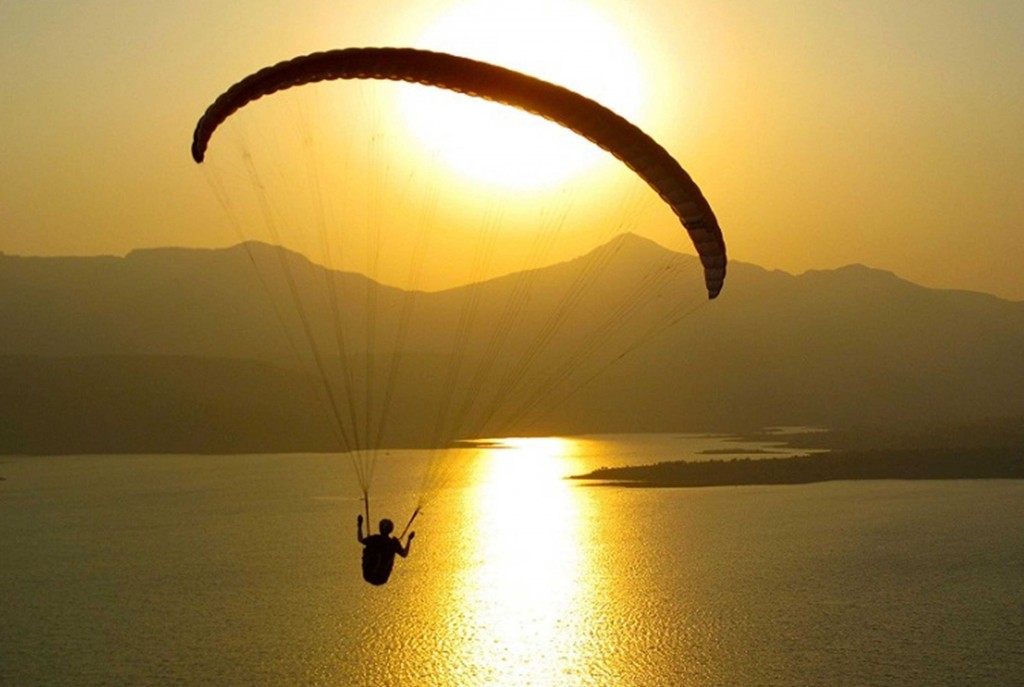 Located in Maharashtra, this is probably the only paragliding spot in western India. The view that you see from the top is breathtakingly beautiful comprising of the Pavana Lake, age-old forts and many more interesting places.
5. Nandi Hills in Bangalore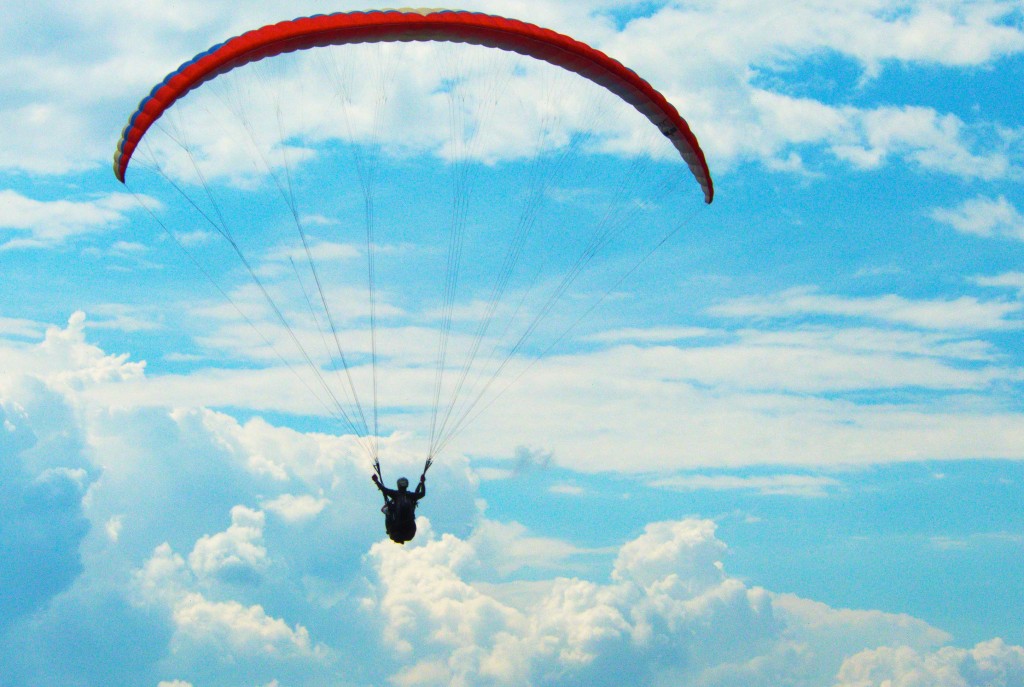 Nandi Hills is one of the prime locations for Paragliding in India. It is situated 68 kms from Bangalore, plus paragliding is one of the many aero sports that you can take part in at Nandi hills. While paragliding here, you can reach Bangalore's Hebbal lake by a lovely landing strip.
6. Bedni Bugyal in Uttarakhand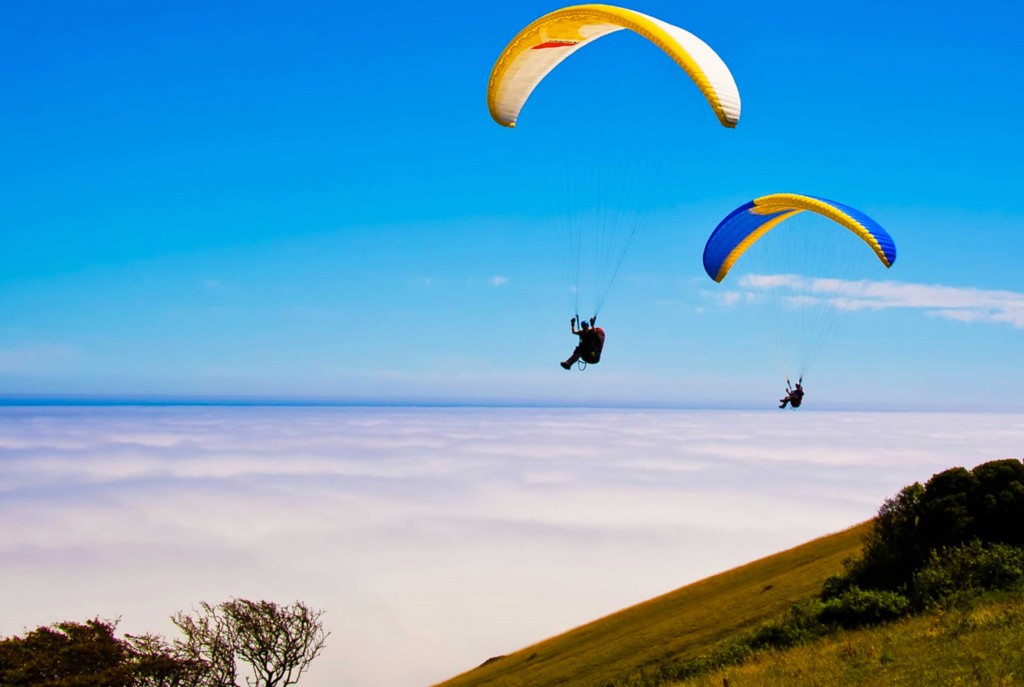 Bedni Bugyal is a Himalayan Alpine meadow, situated at an elevation of 3,354 metres in the Chamoli district of Uttarakhand. This place offers breathtaking views of the Himalayan Mountains and is therefore perfect for the high flyers. You can also visit nearby Bedni Kund or lake which is famous for its rare Brahma Kamal, the state flower of Uttarakhand.
7. Yelagiri in Tamilnadu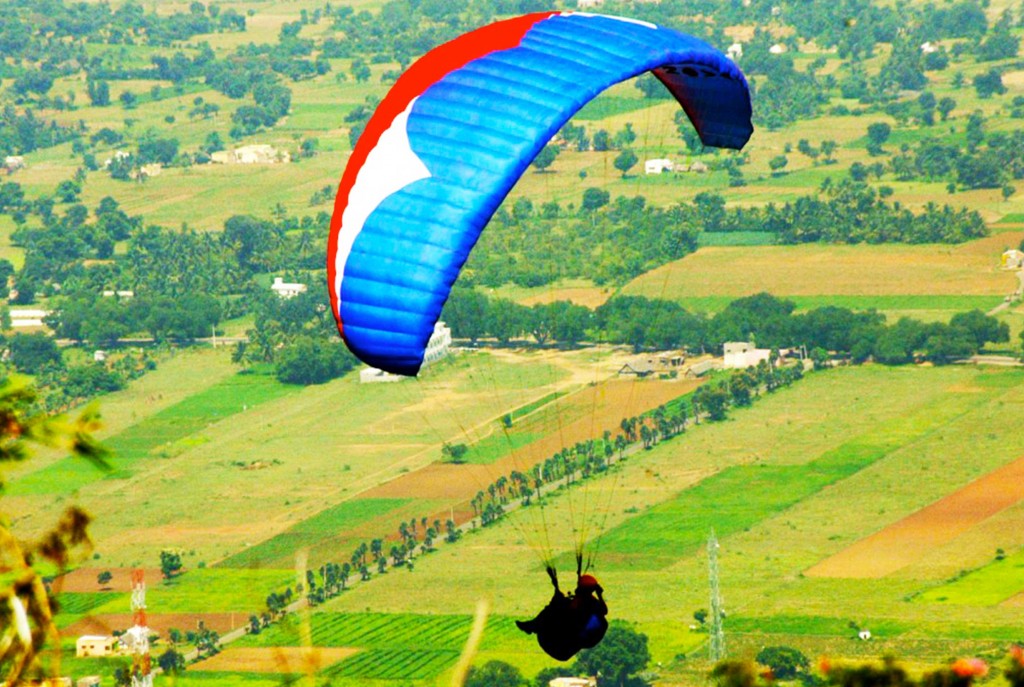 Yelagiri is a hill station, located in Vellore district of Tamil Nadu. For paragliding enthusiasts, there is a Yelagiri paragliding club which provides professional equipment and instructors. The club also hosts an international paragliding festival in September. Presently, three take-off and landing points at heights of 450, 560 and 600 metres above ground level have been identified in Yelagiri.
8. Shillong in Meghalaya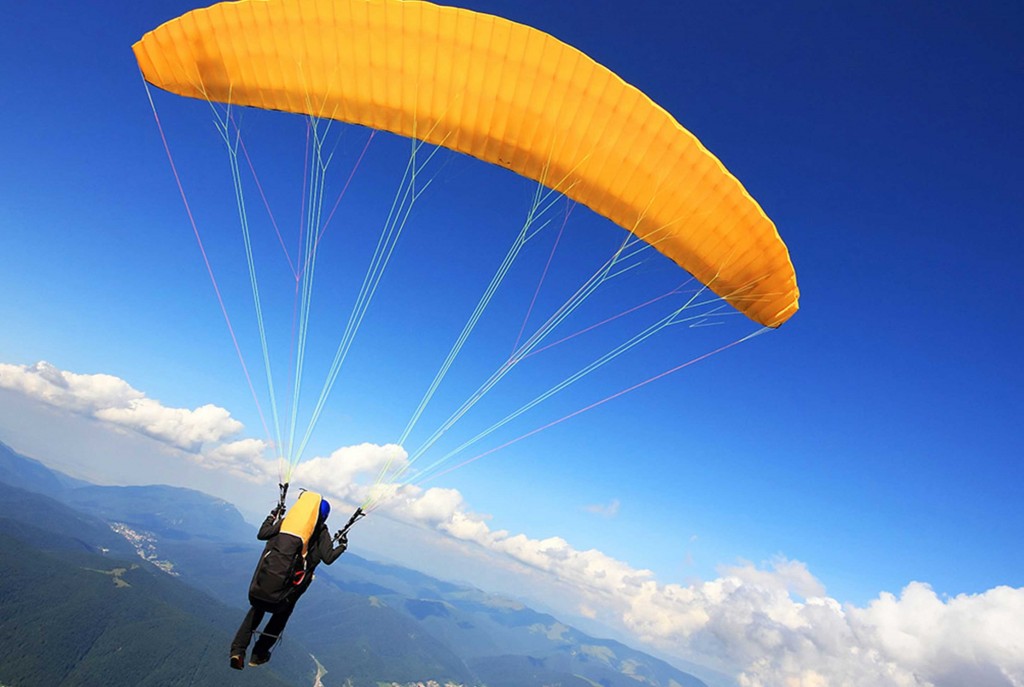 Known as "Scotland of the East," Shillong is the capital and Hill station of Meghalaya. State of the art hydraulic payout winch system mounted on a boat towing Paragliders up to 700 meters. Here the organization guide pilots under radio supervision through a progressive set of maneuvers.
9. Arambol Beach in Goa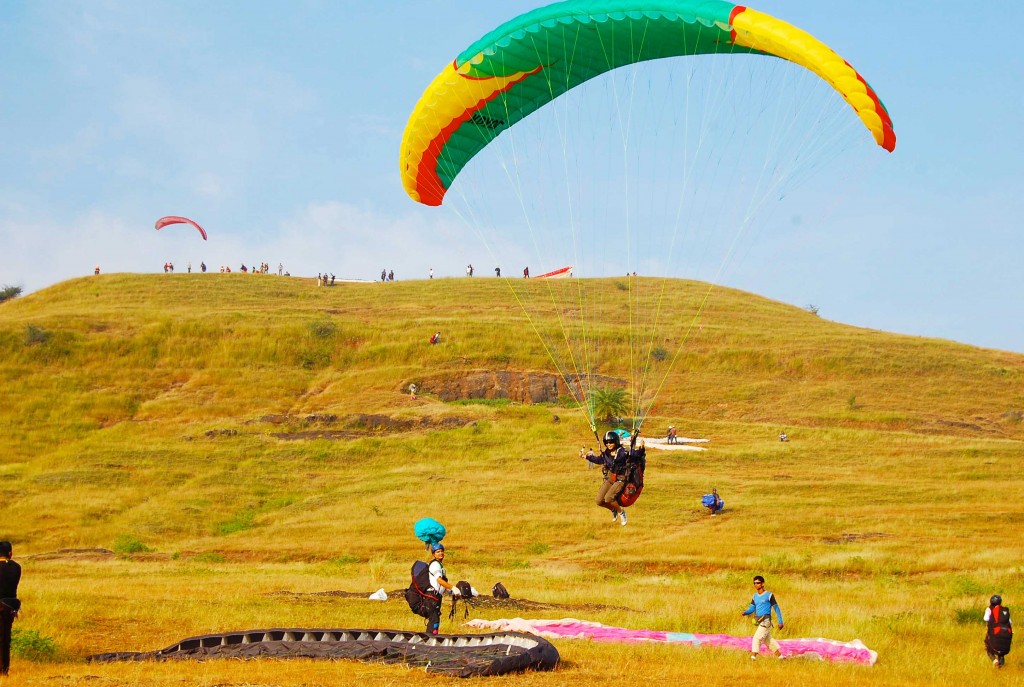 Paragliding at Arambol Beach is truly a breathtaking experience which guarantees you an adrenaline rush. Paragliding as an adventure sport involves a great rush, as you can have a bird's eye view of your scenic surroundings just sailing in the air without any support from external factors. Goa is amongst India's favourite spots for professional gliders all over the world. If you aren't a trained glider, don't worry, you can still glide in the company of a professional!
10. Aravalli Hills in Rajasthan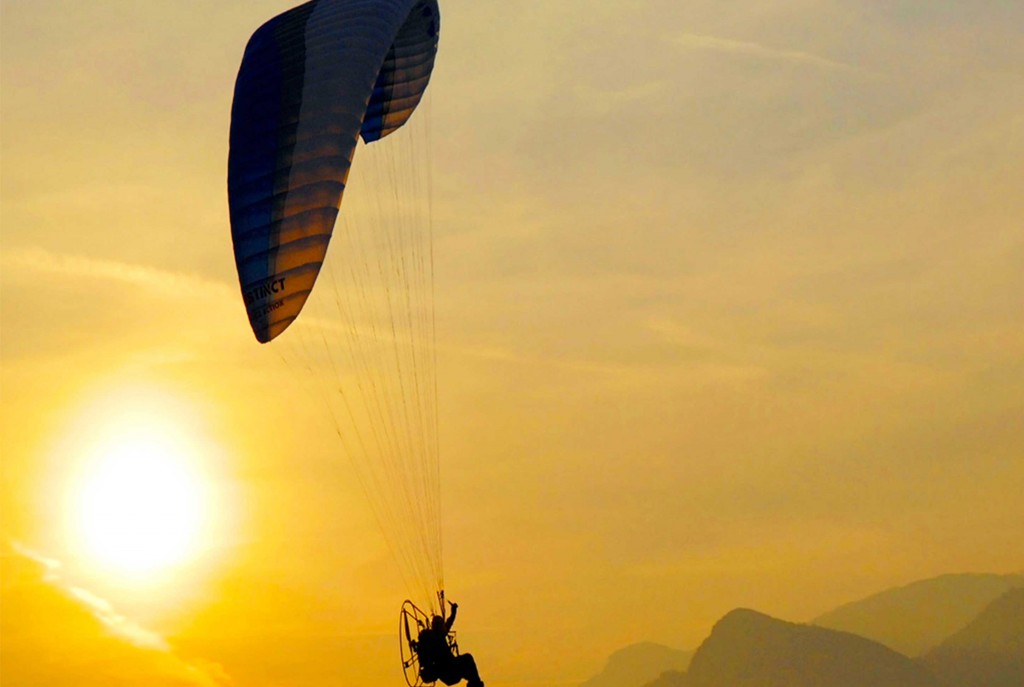 The Aravali hills of Rajasthan is an picturesque and most adventure sports ground for Paragliding. Rajasthan has so many paragliding strips and runways. With the permission from civil aviation department, you can fly in the city like Jaipur, Jodhpur, Bikaner and Kota.
11. Satpuras Range in Gujarat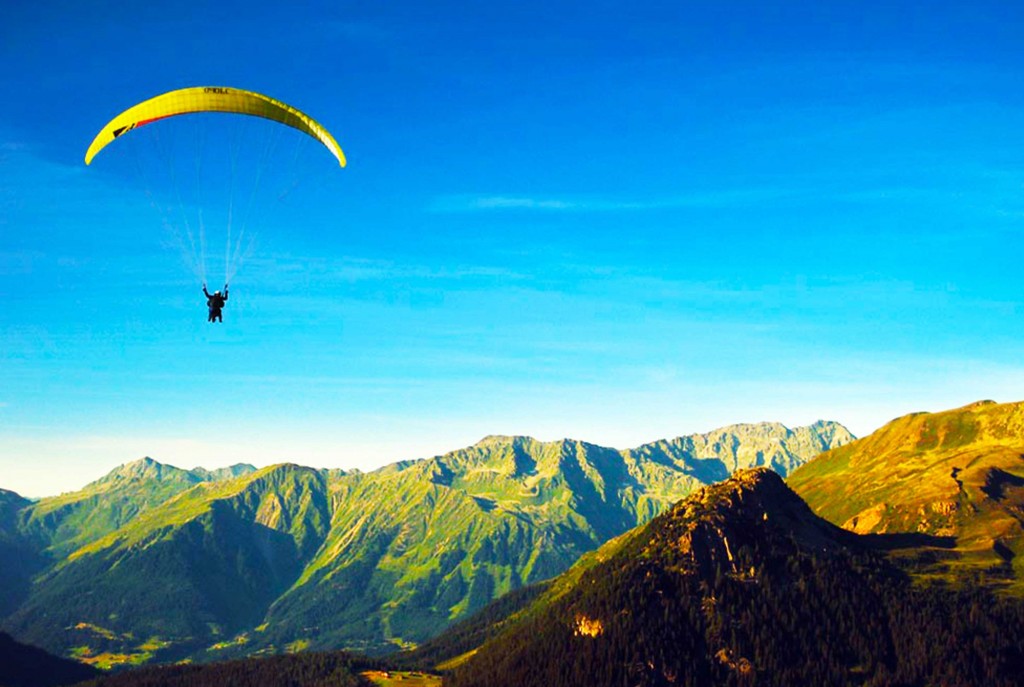 Pavagadh Hill is situated within a plain in Panchmahal district, Gujarat, western India. The hill is a southern Aravalli Range outlier, rising 800 metres (2,600 ft) above the surrounding plains. At its base is the historical city of Champaner, while the hill station of Pavagadh was built upon the volcanic cone itself. With Champaner, Pavagadh hill forms the Champaner-Pavagadh Archaeological Park, which is spread over an area of more than 1,329 hectares (3,280 acres). The site is 50 Km east of Baroda and 68 Km south of Godhra.
If you are coming to Sikkim, we at Fly Sikkim would make all the arrangements for ensuring the best paragliding in India experience.
---